LongArm Quilting Services
Owner - Judy Lowry

Welcome to J 29:11 Quilting! I provide LongArm Services. Let me put your quilts together! I have over 200 design options. If I don't have anything that you like, I can always look for something new. My prices depend on what you want. Most designs begin at 1.5 cents a square inch. I can do any size quilt! Give me a call to talk about what you want. (918-645-8122)
ABOUT ME - Judy Lowry
I have been sewing since I was 11 & quilting for the last 5 years. I love it! I loved it so much that I purchased my own Long Arm Machine (Lucey).
I hope you will let me put your work of art together for you!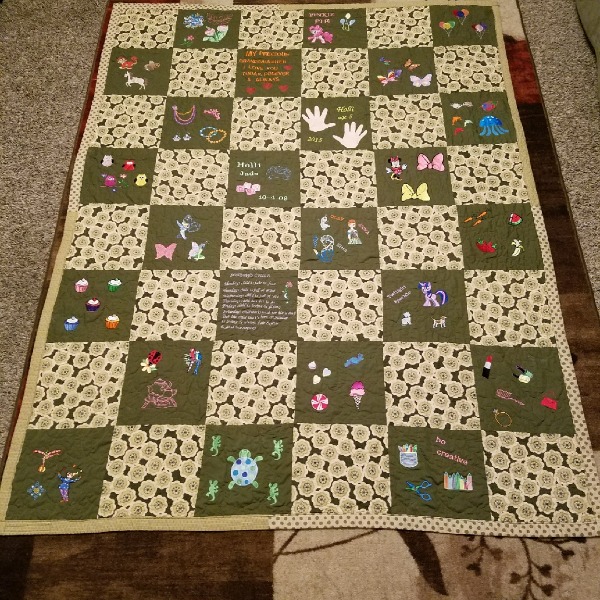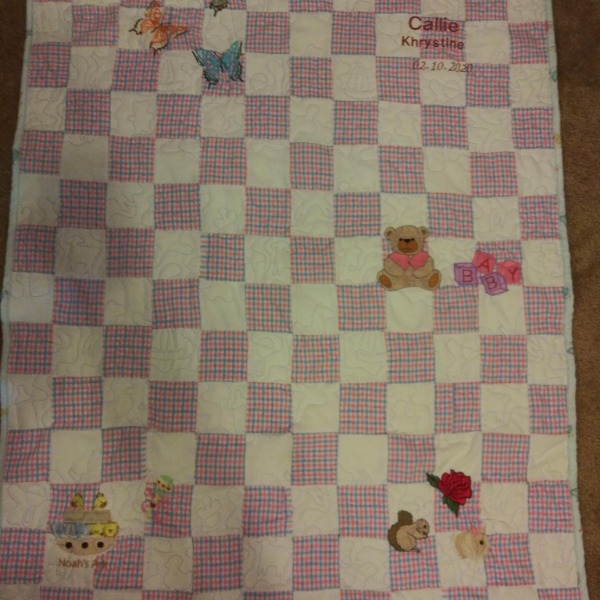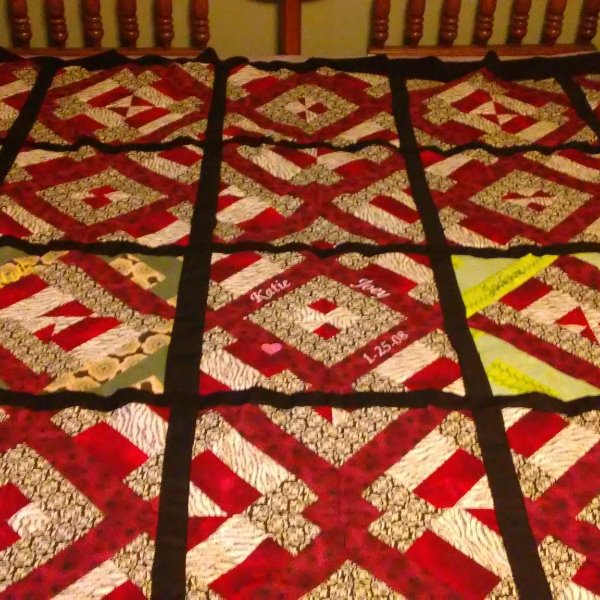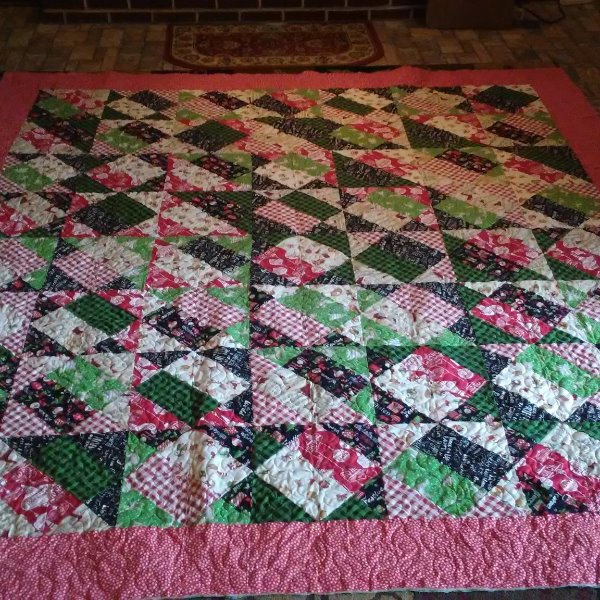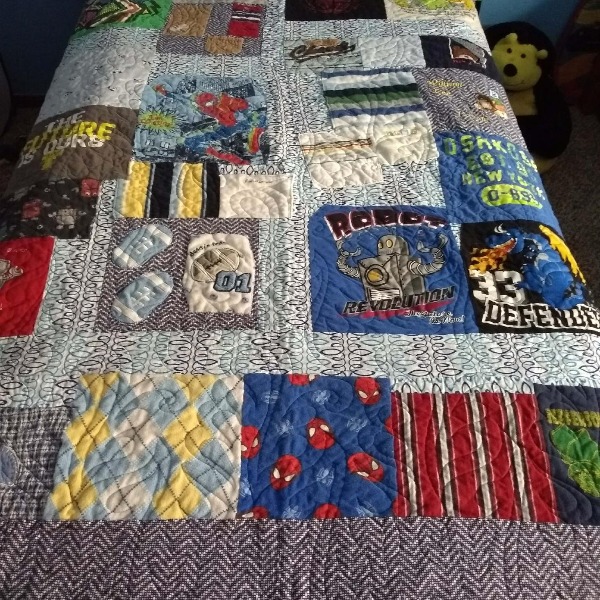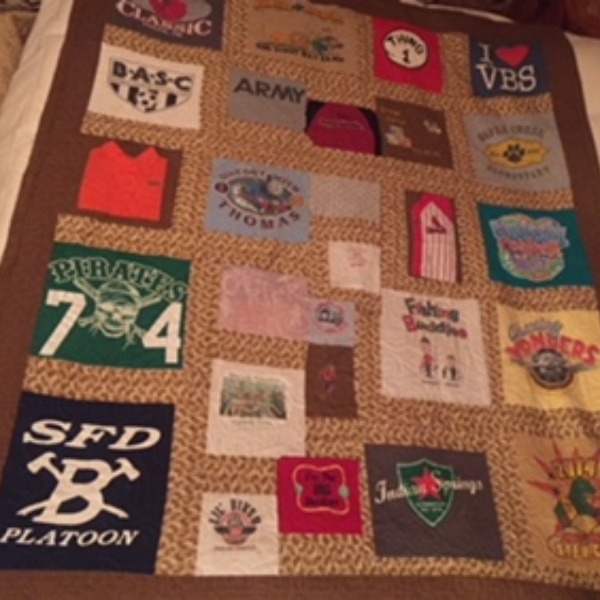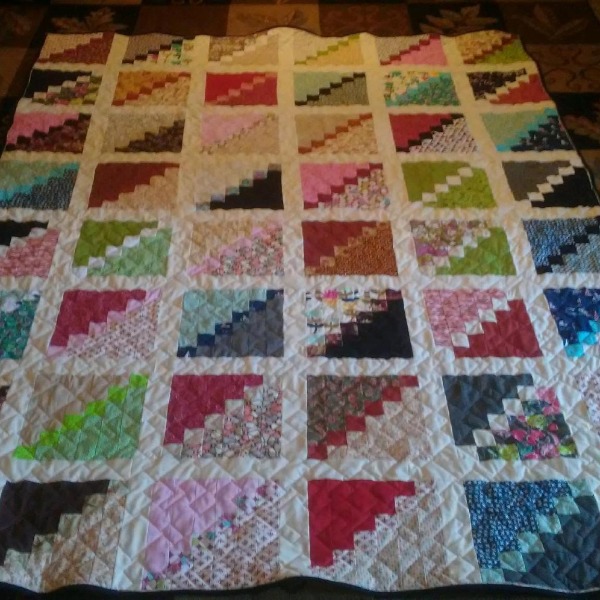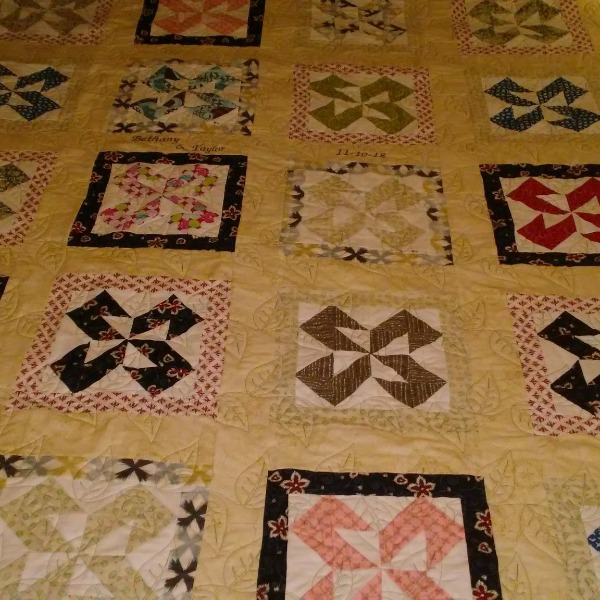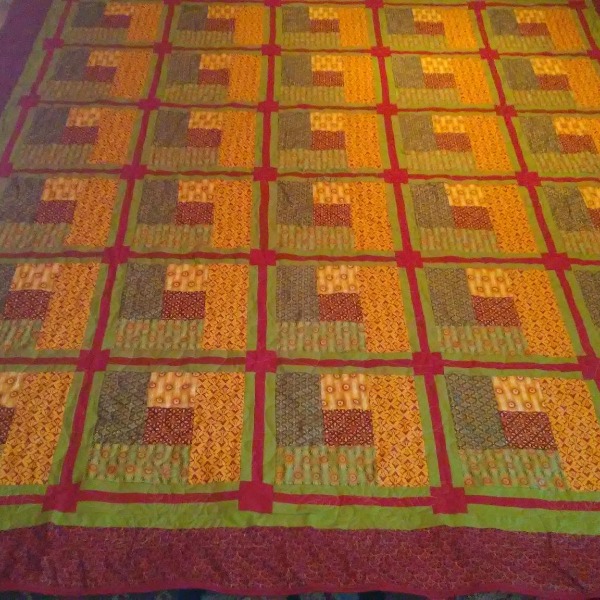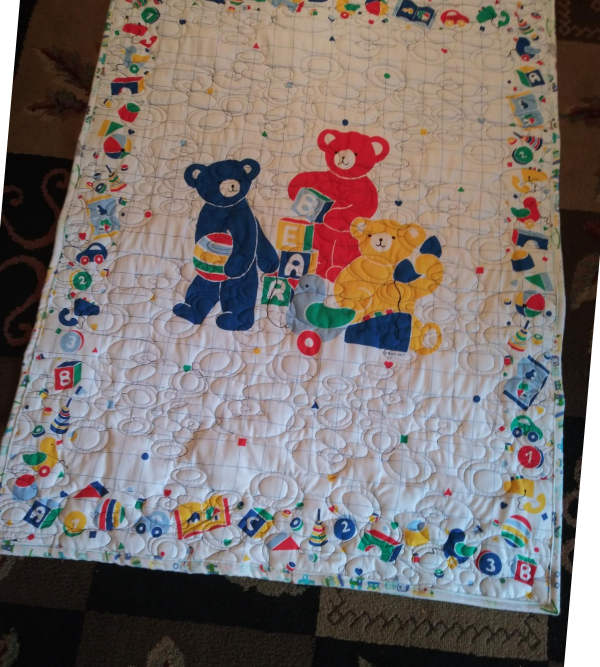 Quilting
Most of my designs are 1.5 cents a square inch.


Binding
I charge $.50 a linear inch to do the binding. Please provide desired fabric.
Batting
Most customers provide their own batting, but I can get it if needed.
Backing
Please be sure your backing has 2 to 3 additional inchs around all 4 sides.
I sent my large quilt top and backing to Judy. This quilt was for my own use. Judy sent me several quilting patterns. I chose one with a heart design in rows across the quilt. I was very pleased with the work and the way it looked. Very professional service. I Highly recommend this long arm quilter.
Judy Mann
Being new to this, I was incredibly grateful for Judy's guidance and expertise. From helping with a stitch selection to binding. The turn around was fast and quality was excellent! Highly recommend. Lindy Hobbs
Thank you, Judy, for taking this donated quilt and turning it into a great fund raiser for our club. Your quilting pattern and attention to detail took this simple blanket and turned it into a work of art. The finished quilt far exceeded our expectations. Can't wait to see your next project! Nina Blumer

I have been sewing/Quilting since shortly after I retired a few years ago and had completed several "grown-up" size quilts during that time. Recently, I had completed the tops for two baby quilts and time was getting short to have them completed before my goal of giving them as Christmas presents to a relative and another young mom-to-be whom I had met. The quilt shop I had been using was stacked up but they suggested I try Judy Lowry at her home-based business, J 29:11 Quilting. She asked if I could bring the tops and backing to her home to make arrangements. When we met, she admired the tops and proved most helpful in showing me options for quilting patterns, made other helpful suggestions, and asked if I was going to do the binding or would I want her to do that, as well.
At every point of decision, she was most helpful and shared her "creative eye" on finishing my projects. When I picked up the finished quilts, I couldn't have been more pleased at what she had done and the reasonableness of her charges.
The result was a very happy young mom and mom-to-be, my pleasure in seeing the joy my gifts brought, and my appreciation and admiration for the help and creative support which had made these creations that we made together. Jean Breed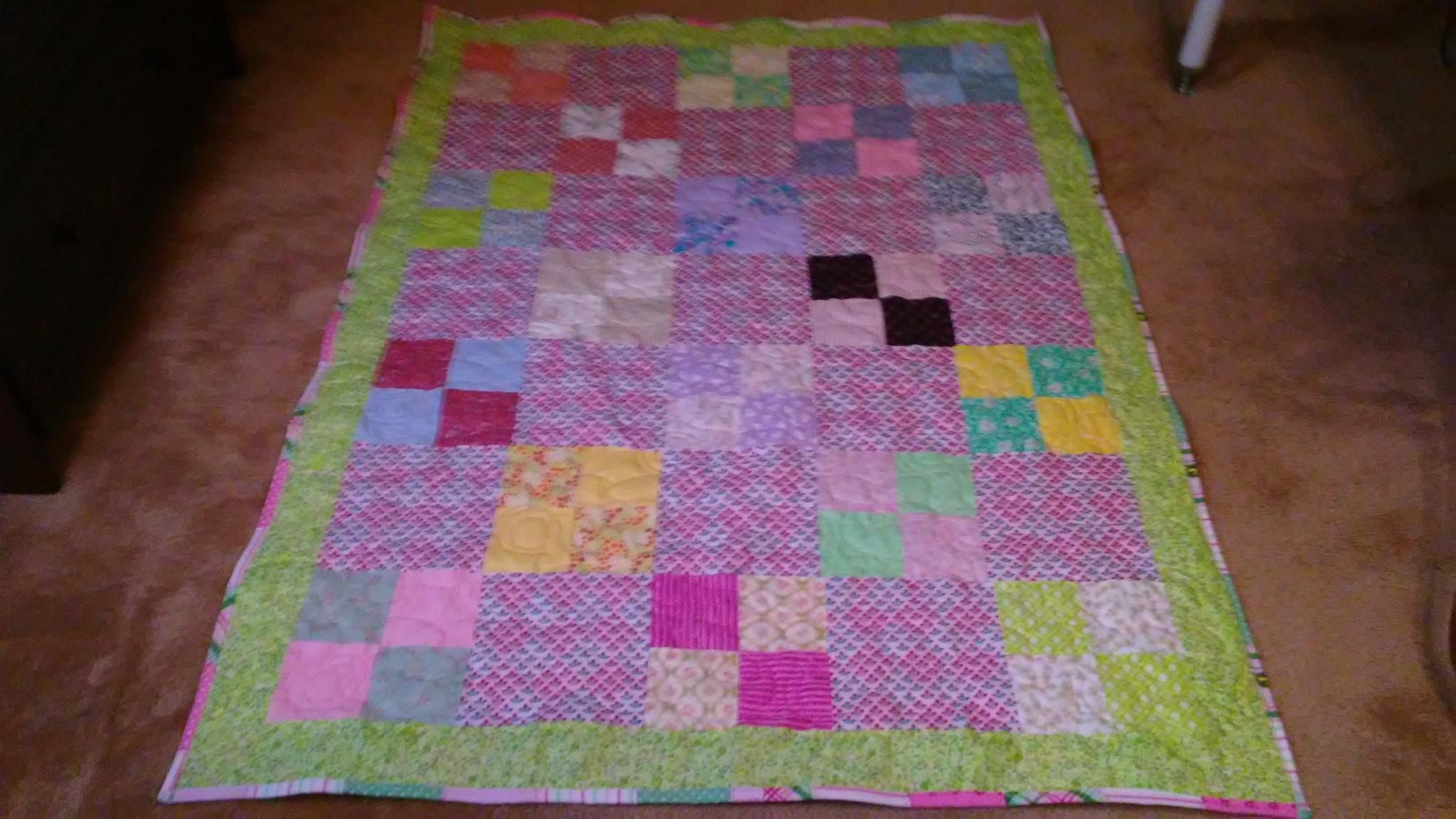 918-645-8122
Monday - Saturday
9am to 4pm
66x88
$130.00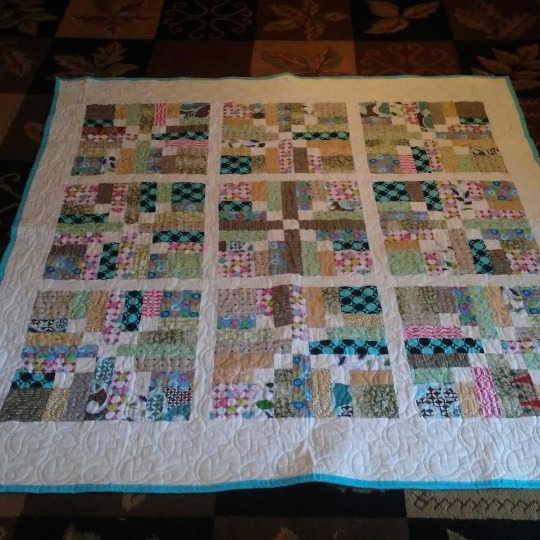 54x60
$110.00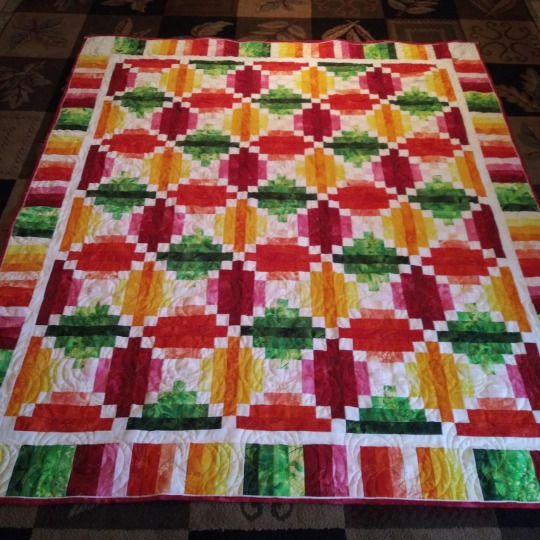 67x78
$150.00
64x68
$120.00